If Amazon Prime wasn't enough, Amazon completely outdid itself by introducing Amazon Prime Air.
As per the official web release, Amazon claims that Amazon Prime Air is:
A delivery system from Amazon designed to safely get packages in 30 minutes or less using unmanned aerial vehicles, also called drones.
If that doesn't excite you, we don't know what will!
So, if you are still wondering "What's the hype?" then here are a few things you ought to know about the Amazon Prime Air and their delivery drones:
Although the project was declared in late 2013, the rolling out of Amazon Prime Air will still take time
This had to be cleared up immediately, lest you expected the drones at your doorstep in the next 30 minutes! Amazon has been rather clear about maintaining strict safety protocols before making the facility available to the public. But one thing is for sure, no matter when it takes place, it will definitely revolutionise package delivery. Amazon is already known to be the e-commerce retail store that offers the quickest home delivery (read: Amazon Prime) and they plan on replacing the same-day or 1-day delivery to a mere 30 minutes!
Whew! Talk about efficiency!
There will be multiple drone designs dedicated for different deliveries
Needless to say, factors like the accessibility of the delivery location and dimensions of the package will play a significant role in which drone will deliver what item. Apart from just that, environmental conditions and terrain shall also be considered. It has a limit of carrying a maximum load of 2.25kg so don't expect your fridge or washing machine to fly down either.
Amazon is testing various drone models in the UK, US, Austria, and Israel.
You would have to set out an outdoor delivery zone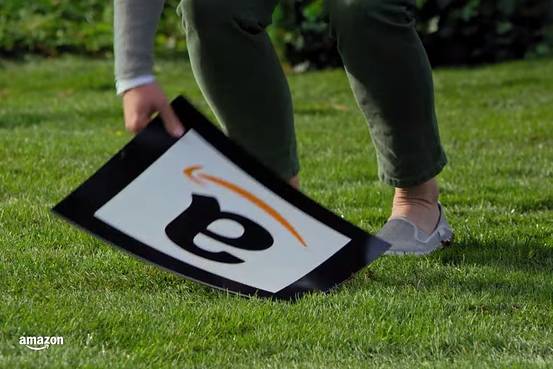 The helipad shouldn't have to be the size for an actual helicopter, but the compact landing pad would be necessary to indicate the delivery region. The landing mats are portable, lightweight, and small. You can even store it away when not expecting a delivery. They carry the Amazon branding and will transmit homing signals to the drone, thus, indicating that it is the delivery destination.
They are programmed to dodge birds!
Yes, you heard us right. Equipped with integrated cameras and quick sensors, the drones are capable of locating and avoiding obstacles. Not just birds, rather any airborne obstruction can be easily avoided. This is important since the drone flies at a height of 400 feet, which puts it in the territory of birds.
It also has an inbuilt GPS system and navigator to bring the drone back on track if it performs a manoeuver to avoid any obstacle.
Deliveries are going to be quick… lightning quick
Amazon is an impatient retailer, that's for sure. The record-time delivery of 30 minutes will be done by these drones that clock a speed of almost 100kmph! This despite light aerial traffic! The moment the drone takes off from the Amazon warehouse, a timer shall begin counting down to the expected time taken for your delivery. Now you will know exactly when your package shall arrive.
Even if you get caught up due to some unforeseen emergency, the Amazon Prime Air app will even allow you to postpone the delivery. Of course, the delivery time greatly depends on your distance from the warehouse.
The future is officially here!
This site is using SEO Baclinks plugin created by
Locco.Ro