Gulmarg- the meadow of flowers, has a name well suited. Situated among the scintillating and snow-capped hills of Jammu and Kashmir is a little beauty Gulmarg. This town of Pir Panjal region in the western Himalayas is known as a skier's heaven. According to CNN, Gulmarg is the "heartland of winter sports in India" and was rated as Asia's seventh best ski destination. It is also famous for its captivating scenic beauty. Even Bollywood couldn't resist the charm of it and films such as Jab Tak Hai Jaan, Haider and Highway were mostly shot in Gulmarg. Therefore, if you're planning to have a picture-perfect vacation this time, say no more. Here we present you The Guide to Gulmarg Travels!
Gulmarg Travels 101: Things to do and places to visit
1. Gulmarg Gondola
Built by a French company, it is one of the highest reaching cable cars in the world. The two-phase ride connects Gulmarg to a nearby peak, i.e., Apharwat peak. The first phase ride takes about 800 passengers to Kongoori. In the second stage, they are taken to a height of about 3950 meters.
2. Golf course
Having a rich history, this golf course is also the highest green golf course in the world. It is situated at a height of 2650 meters. The historic golf club was started back in 1911 by the Britishers, who used it as a place to escape from the heat of Northern Indian plains.
3. Maharani Temple
Dedicated to Lord Shiva and Parvati, this temple was built in 1915 by Hindu ruler Maharaja Hari Sisodia for his wife Maharani Mohini Bai Sisodia. Situated on a high hilltop, what makes it the highlight of Gulmarg travels is the fact that it is fairly visible from all corners of Gulmarg.
4. St. Mary's Church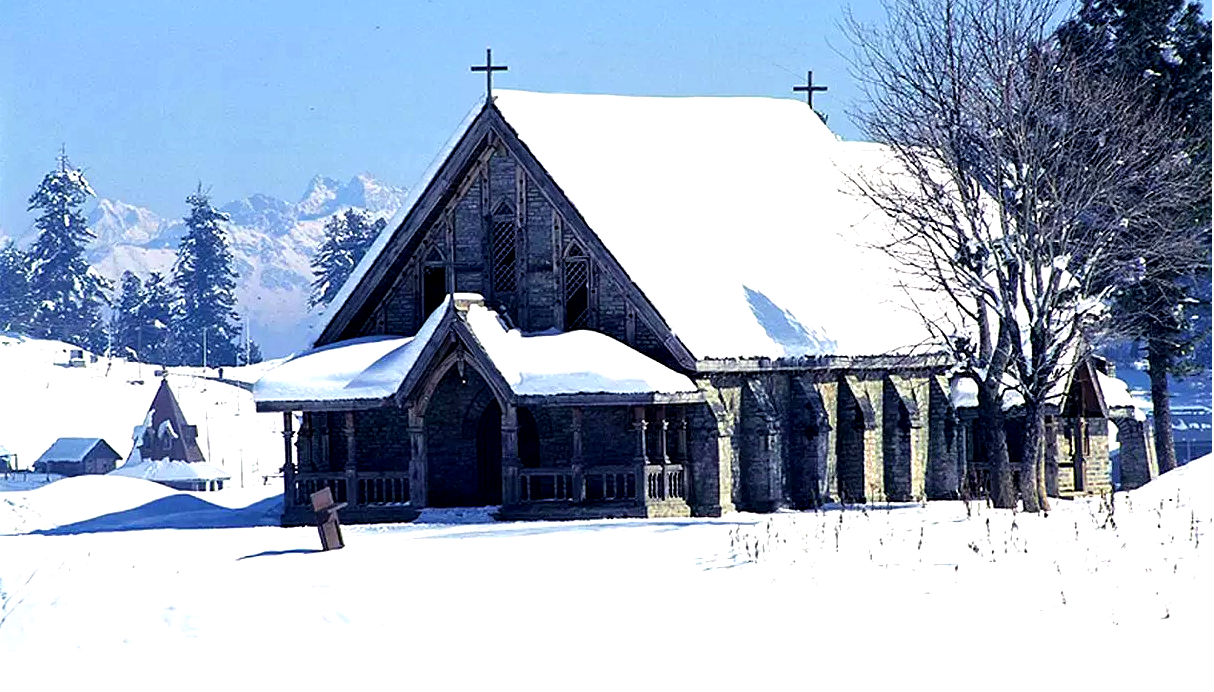 Speaking of holy places, here's one more. This Roman Catholic church is located in the Shepherds valley of Gulmarg. Built in 1902, it the epitome of Victorian architecture with grey bricks, green roof, and wooden interiors. Definitely, a top priority in the go-to list for Gulmarg travels!
5. Alpather Lake
It is popularly known as "the frozen lake" because it remains frozen until mid-June. It lies at the foot of Apharwat hills and is triangular in shape. In its frozen state, it is a feast to behold. Located just 13 kilometers from Gulmarg, it is a sight you should never miss.
6. Khilanmarg
It is a small valley situated just 6 kilometres from Gulmarg. It is apopular sight for Gulmarg travels ski runs and gives a pretty view of nearby hills and peaks. If you decide to do the 600 metre ascent, it gives a very rewarding view of the Himalayas.
7. Gulmarg Biosphere Reserve
Last but not the least, Rich in all kinds of flora and fauna, it is best place for nature and wildlife lovers. Filled with conifers and green herbs, this place is a scenic beauty. Main attractions include the musk deer, Hangul, Leopard, Back bear and Red fox. This could be the star of your picture perfect Gulmarg Travels!
So, when are you planning this heavenly trip to Gulmarg?
This site is using SEO Baclinks plugin created by
Locco.Ro