Love it or hate it, everyone's still talking about it. TV's famous or rather, infamous show Bigg Boss has been on a lot of people's mind. Whether it is the trivial fights, or the participants breaking down emotionally, or just plain drama, everyone is hooked to the show. If you are one of the fans who is looking for interesting Bigg Boss facts, then we have just the thing for you! Agreed, if you are a die-hard fan, then some of these may not shock you, but others will definitely blow your mind.
Read on to know more about the interesting Bigg Boss facts that you were not aware of!
The Bigg Boss house is a set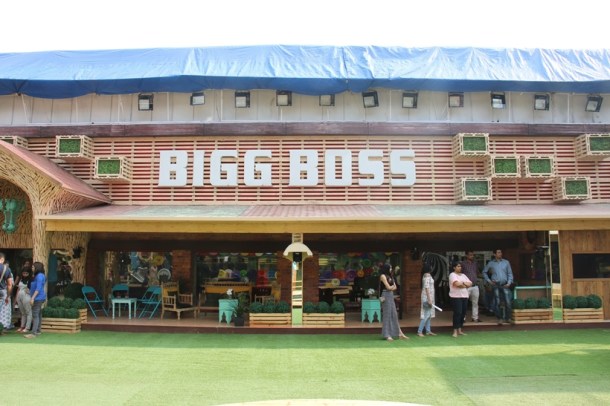 If you thought that the Bigg Boss house is actually a "house" then we've got news for you. The Bigg Boss house is more like a film set, which is completely equipped with dazzling lights. In fact, the perimeter of the property is equipped with floodlights! The location has more than 90 cameras that are in operation 24*7 just to make a show that lasts approximately 45 minutes on our TV sets!
90+ cameras? Is there no privacy?
Well, if you think of more than 90 cameras that are always recording, you might think that nothing goes unnoticed. That's mostly true but the showers and the loos are the only place in the entire territory that is devoid of any recording device. Couples who get filmed during their intimate moments are edited out considering that Bigg Boss is meant to be a family show.
So, where do these cameras hide?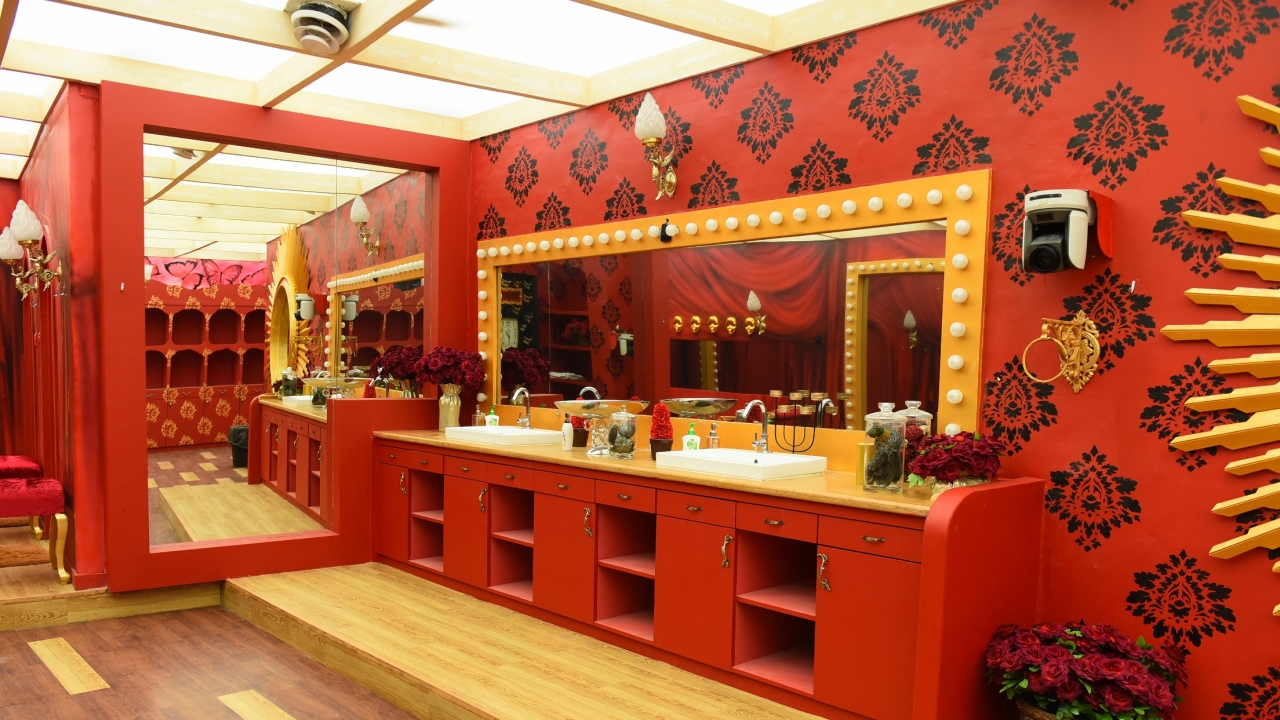 If you have been a keen observer, you must have noticed that the house is decked up with mirrors. In a way, you may think that it is to satisfy the narcissism of all the celebrities but that's not true at all! While contestants may use the mirrors for their grooming activities and checking themselves out, most of them are smokescreen mirrors. These one-way mirrors are primarily to hide the cameras and the camera persons who would be filming on the other side (and yes, that means inside the "walls")
Speaking of 'checking themselves out', there is no way to tell time!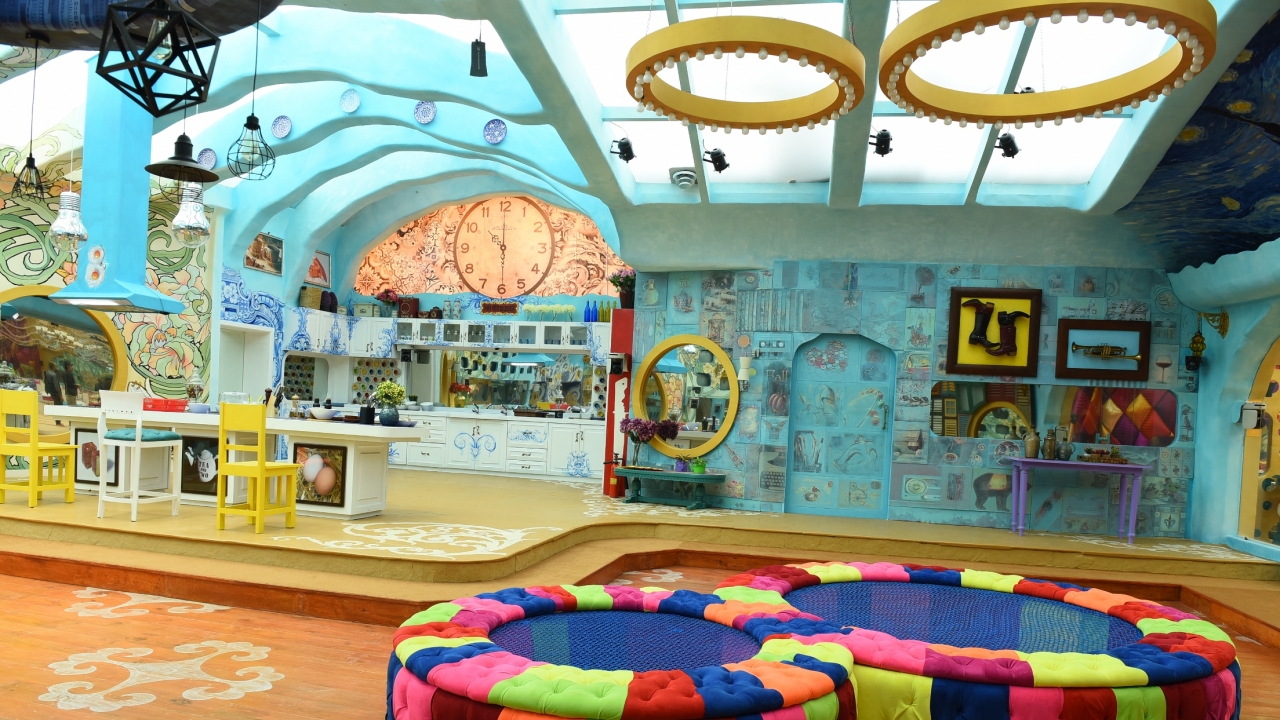 Yes! The house is devoid of clocks of any time-telling device. It is, in fact, a Bigg Boss policy to not give the participants any access to time. This offers complete and absolute isolation from the outside world. Contestants often lose track of time and mess up their schedule of regular activities, for example, they would actually be eating their lunch at 4:30 or 5 PM! Whatever "Clocks" you see on the show, present in the house, are mere deceptions and just for an ornamental purpose.
How do the contestants manage to keep the house clean?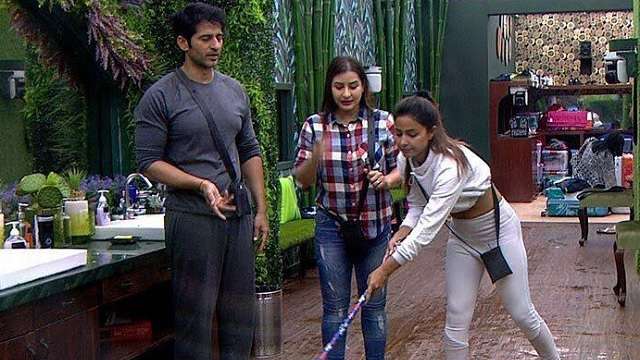 The Bigg Boss house is definitely a large space. Hence, it would be a humungous task for the contestants to keep the house clean. Therefore, to make things easier for them, they are provided with a cleaning staff that is responsible for cleaning and maintaining the house. But here's the catch! Since the Bigg Boss policy is is extremely strict on keeping the contestants separated from the world (and outsiders) they are shifted out of the house and made to wait behind locked gates while the staff carries our their cleaning responsibility! These definitely are interesting Bigg Boss facts you did not know!
All these restrictions! What about smoking and alcohol?
Smoking and drinking are permitted inside the Bigg Boss house. As a matter of fact, the Bigg Boss house is equipped with a smoking room where the contestants go to smoke. If you have a keen eye, you may have spotted it on one odd chance. Even the smoking room is under the surveillance and the footage is recorded. But mostly these clips are not shown until and unless some incident takes place that will hike the show's TRP. On the other hand, those fond of liquor will find it hidden in their packaging of fruit drinks. Ironically, while smoking and drinking are allowed, there are absolutely no books allowed inside the Bigg Boss house. This also includes holy books like the Gita, Bible, etc. The contestants are provided these books by Bigg Boss on request but they cannot bring any on their own.
What? Can there be any more restrictions?
Actually, yes! After a contestant is selected for the show, they cannot make any contact with the media. Not just that, even after they are evicted from the house, they should seek the channel's permission before attending or hosting any press conference. It is also a well-known fact that if a contestant quits the show midway, they are liable to pay a massive fine. Some sources quote that the amount is as high as Rs. 2 crores! Of course, exceptions can be made under reasonable emergencies.
Now let's talk big money!
One of the most interesting Bigg Boss facts is how much money goes into the production of the show. Each participant receives a signing amount of minimum Rs 8 lakhs! They are entitled to this amount even if they are evicted from the house in the very first week! And if they survive after the first two weeks, they receive a weekly payment! The sum may change from contestant to contestant, for example, The Great Khali received Rs. 50 lakhs per week! (And actually made it until the finale of Bigg Boss 4!)
Wait for it, Pamela Anderson, the Baywatch star who participated in Bigg Boss 4, actually charged Rs. 2.5 crores per day to while on Bigg Boss! (No wonder she lasted just 3 days!)
And we're not done yet! Salman Khan, the host, costs the producers a whopping 11 crore per episode of Bigg Boss 11!
But it must be fun living in the lap of nature, right?
One must admit that the shooting location is stunning but it comes with its own challenges. Seated right in the middle of the wildlife (sort of) with all the lights makes the house more susceptible to unwanted guests (read insects and bugs). Not only the occasional grasshoppers or cicadas but also scorpions and reptiles like snakes too! We bet that so far these interesting Bigg Boss facts must have left you "bug"-eyed!
Okay, time for some rapid fire facts:
Youngest contestant to win Bigg Boss- Gautam Gulati (age 27)
Oldest contestant to win Bigg Boss- Vindu Dara Singh (age 41)
Who voices Bigg Boss? – Atul Kapoor (a well-known Hindi voiceover artist who is the voice of JARVIS in Iron Man and also James Moriarty of Sherlock Holmes in their Hindi versions)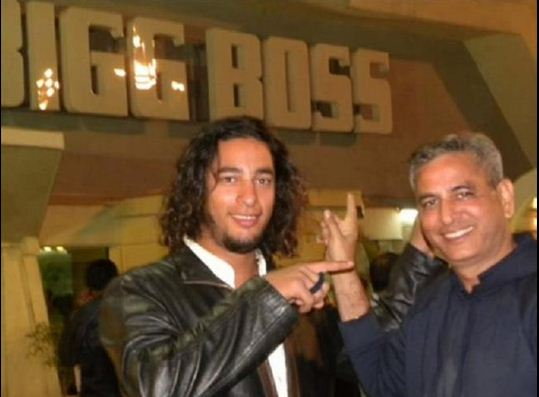 FINALLY, THEY ARE NOT ALONE!
No, this time we are not talking about the cameras. The Bigg Boss house is reportedly a hotspot for paranormal activities. Contestants have admitted that supernatural things keep happening around the house. Not just them, even the crew members have often noticed weird incidents. The commonest of all is the vision of a strange woman who is seen standing in one corner of the room. Don't believe us, here's a screen grab:
Now be honest, with these interesting Bigg Boss facts, didn't we blow your mind?
This site is using SEO Baclinks plugin created by
Locco.Ro