Valentine's is here and so is the headache of getting everything right. Sometimes the preparations itself are so overwhelming that you don't get the time to do what matters the the most- express your love properly. I have been there, one Valentine's I was dressed up and got the entire day right but did not know how to say how much my Valentine meant to me at the end of the day. I was exhausted beyond all explanation due to the preparations. I realised then that the entire celebrations were secondary what mattered was the expression of love. There are several ways to say I love you and while the sentence itself is beautiful one can always get creative and play with words to fine more ways to say I love you.
Ways to say I love you
I would rather spend one day with you than an eternity without you.
There's love and then there's this crazy, beautiful madness I feel for you.
If I could save all the time there is in the world I would spend all of it with you.
You take a sad song and make it better
Your name is my favorite word.
If I could choose to hear one thing my entire life, I would choose your voice.
Waking up next to you is the best thing about my day.
My life is more bearable for the fact of your existence.
You are my Patronus on a day full of dementors.
If I could, I would look at you all day.
Thinking of you is like breathing to me, involuntary and necessary.
I do not want to live in a world without you.
Your existence makes me glad to be alive.
I can travel through the madness for you.
The world would not be worth living in without you.
You are the best thing to have happened to me.
All my troubles vanish when I look at you.
You give me a reason to believe in love.
I never knew it was possible to be so crazy about someone before I met you
There are over a thousand languages in the world and none of them could express my love for you.
You are my umbrella on my rainy day.
You are like an oasis in a desert
You touched me and all my wounds healed.
I do not know how I survived before I met you.
You can have my food and my heart.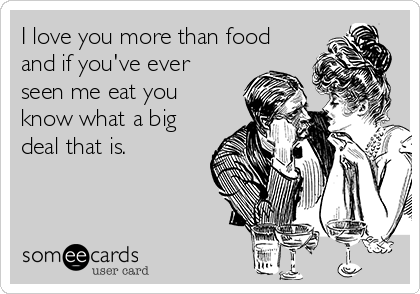 I love you more than fries, chips, or chai.
You are the Romeo to my Juliet.
You are the Bonnie to my Clyde.
I can take on the world with you.
I will never understand how someone could be as wonderfully amazing as you.
I love you because I can love.
Come win me over all over again.
Haunt me, terrify me but don't leave me alone.
It must have been terrible life without you.
Anyone who says love does not exist should see us together.
If love could take, human form, I imagine it would be you.
This site is using SEO Baclinks plugin created by
Locco.Ro